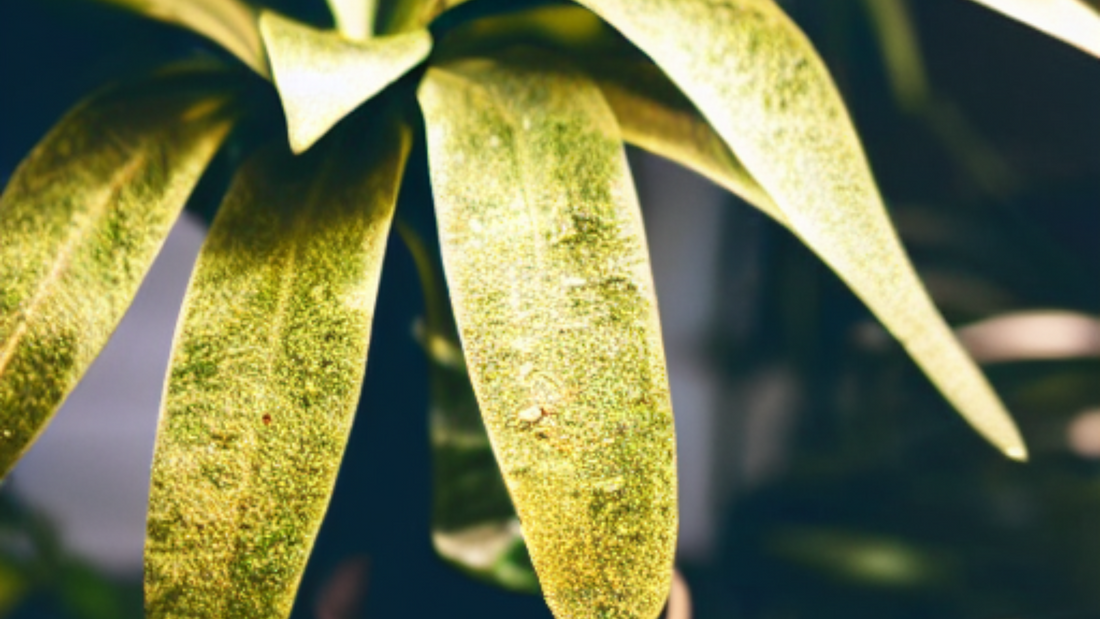 Turning Over a New Leaf: 5 New Year's Resolutions to Make You a Better Plant Parent in 2023
As we welcome 2023, many of you have plans to turn over a new leaf with various New Year's resolutions. Here at Theory Beyond Design, the metaphor is hitting a little closer to home as we establish New Year goals that will help you become better plant parents in 2023 and beyond.
1. Invest in Growth
While it's all too tempting to keep adding new plants to your collection, new plants inevitably bring a lot of extra effort to our already busy schedules.
For those of you who opt for simplicity, less is often more – especially when it comes to plant care! If a simple approach to plant care sounds appealing, 2023 may just be the year to stop adding new plants to your collection and instead invest in your current plants and their growth.
Make it your New Year's resolution to really get to know your plants and understand their needs. Figure out how often to feed them, when to prune them, and even the best time to propagate them. By this time next year, you'll have a happy and healthy urban jungle that's thriving under your care.
2. Share the Love
With each year that passes, your plant collections bring more peace and enjoyment than before. We believe it's high time you stop gatekeeping the precious plant world and instead start sharing the excitement and appreciation of your plant collections with your loved ones.
Whether gifting cuttings in beautiful plant propagation stands or sharing tips on relieving the stress of complex plant care routines, make it your New Year's resolution to share your love and enthusiasm for the natural world with all who will listen in 2023.
Here are our favorite ways to share the love of plants in 2023:
Propagation Haven
What better gift than a cutting from your own plant? Many plant parents take cuttings from their own plants to give the gift of propagation. Cuttings from your own plant make for the best type of personalized gift for family members to share and pass down through generations.
Quirky Gifts
Personalize your plant gifts in 2023 by heading to the thrift shops or rooting through the virtual shelves of eBay to find a treasure trove of unique planters. If you're feeling really brave and adventurous, you could even challenge yourself to convert a random household item into a trusty plant pot. Some of our favorites include vintage teapots, tin cans, watering cans, and more!
3. Schedule Time
Scheduling time in your diary to care for your plants in 2023 is the key to a simple life as a plant parent. Whether it's twenty minutes a day or a couple of hours each week, scheduling time to surround yourself with your plant jungle offers the perfect opportunity to relax in a tranquil space that's worlds away from the pressures of everyday life.
4. Nurture and Care
One of the best New Year's resolutions is to bring extra energy to your plant care routine. As a plant parent, you thrive when your plants produce new leaves and flowers or continue to climb higher and higher on their trellis or pole. Remember to nourish and feed each plant during the spring and summer with an appropriate fertilizer to encourage growth.
5. Be Kind to Yourself
Plants are living things with complex needs, so caring for them isn't always as easy as it seems. No matter your New Year's resolution, remember to be kind to yourself – even when things don't seem to be working out how you expected them to.
Set realistic expectations and celebrate the small wins. Keeping your plant alive is a huge achievement in itself, so don't be disheartened if your goals don't materialize straight away. Slow and steady wins the race, and plants are sure to go at their own pace!
Your New Year Goals
If you've read this far, you're already on the right track to becoming a proud plant parent in 2023. No matter your New Year goals, remember that a perfect plant parent simply doesn't exist. It's human nature to forget things, to feel overwhelmed, and to feel tempted to abandon our goals when things seem too tough.
But you're not alone. Our plant community is here to help with the motivation to stick at it, and the best tips and tricks to keep your plants happy and healthy all year through.
 Keep up with the latest plant news by subscribing to our newsletter using the form below.
What's Next?
Is it time to simplify your plant care routine? Find out.
Explore the myth of the green thumb
Simplify your plant collection with our featured propagation vases